Sunday Igboho has told Peoples Gazette that he was not in a hurry to blame any individual or group for the arson that razed down his property in Ibadan on Tuesday morning.
Sunday Igboho, whose real name is Sunday Adeyemo, said he would allow authorities to conduct investigation into the incident, praising God that there were no injuries or fatalities.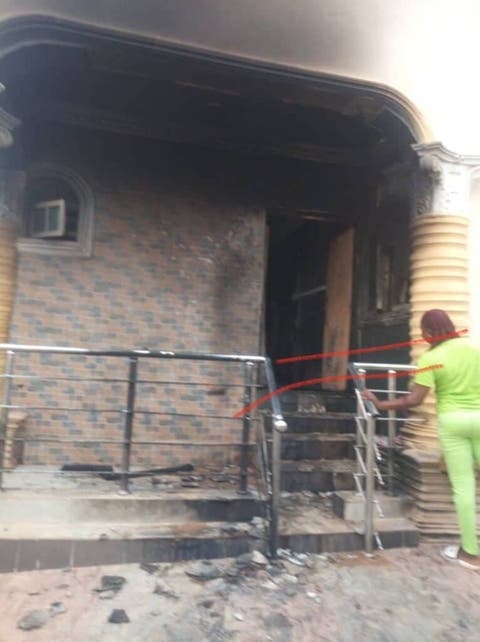 In his words, says;
"I can not blame anyone right now for the attack, not even Fulani people, We have to thank God that nobody died, it is more important."
Reports had it that a property owned by Sunday Igboho was set ablaze on Tuesday morning in Soka neighborhood of Ibadan.
He told the Gazette he moved out of the property about a year ago to a new property also in Soka.
He has been at the centre of a controversial directive for Fulani herdsmen to vacate vast lands in Oyo State. His action was condemned by President Muhammadu Buhari, who ordered police to use lethal force against him and his followers if necessary.
It was not immediately clear those responsible for the attack, which could potentially escalate ongoing tension around Fulani herders in southern Nigeria.
A police spokesman in Oyo said he was not aware of the fire.