Ehi Ogbebor, an interior decorator and ex-wife of billionaire Ken Braimor, has confirmed the reports of her relationship with Musiliu 'MC Oluomo' Akinsanya, Lagos chairman of the National Union of Road Transport Workers (NURTW).
Ehi took to her Instastory to show off their moment of "good time" at the 50th coronation anniversary of the Oluwo of Iwo land on Saturday, January 16.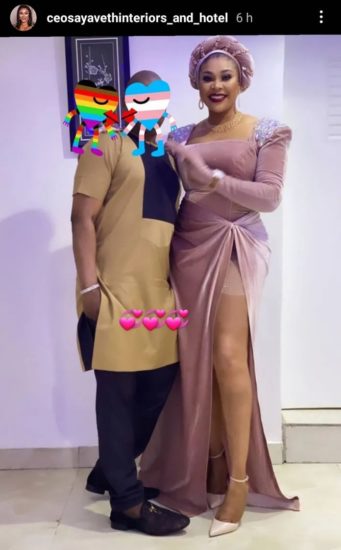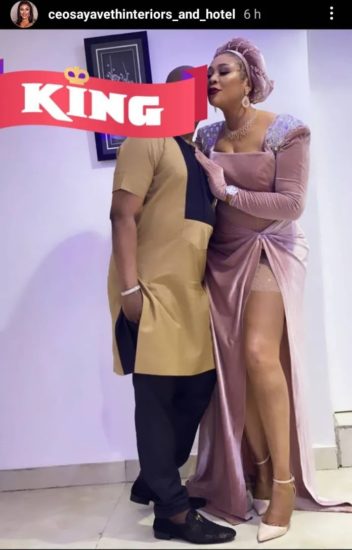 Ehi also shared the moment she gave the transport mogul a kiss on the cheek – although Oluomo's face was covered
Included in Ogbebor's photo of Oluomo was an inscription that read "king" alongside a love emoji below his torso.
Ogbebor also shared footage of her spraying naira notes on MC Oluomo as he danced at the event.