19-year-old Daniel Usman who was a student of Kogi State University was laid to rest yesterday after suffering from bullet wounds during thugs clash over the weekend while trying to vote in Anyigba, Kogi state on Saturday February 23rd. Read the story
HERE
.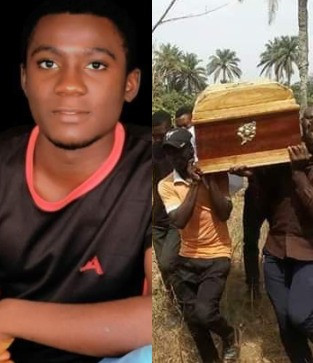 Daniel Usman was killed by a stray bullet in a cross fire between political thugs in the state during the elections.
Fifteen hours before his life was cut short, Daniel had taken to his Facebook to preach against election violence. Sadly, he died when he was caught up in one.

May his soul continue to rest in peace.